Pastor Doug has been in ministry for over 30 years. After graduating from Eastern Seminary (MDiv), he has served as a youth, worship, family, and senior pastor. In 2002, he and his wife Jennifer planted a church in Evansville. Doug has been at NBLC since 2010 and now serves as the senior pastor.
David graduated from Calvary Chapel Bible College in 2018 and serves as Assistant Pastor at NBLC. He's been at NBLC for 10 years (2 as a pastor) and oversees the young adults, home group, and media ministries. He also teaches regularly on Sunday mornings. He and his wife Jess have been married since 2018.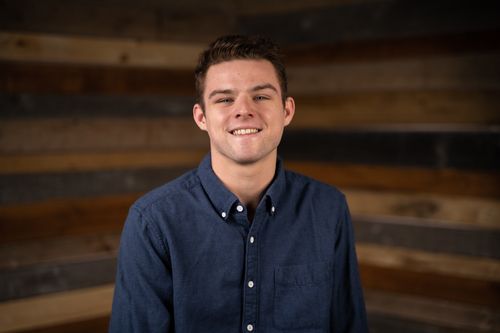 Youth & Children's Director
Joel felt called to ministry at a young age. He's currently finishing up his Bachelor's degree at USI but has served at NBLC since 2010. More recently, he took on the role of director for the youth and children's ministries. He intends to finish school and continue as a staff member at the church.
Groundskeeper & General Maintenance
God has blessed NBLC with a 33 acre property that requires constant attention and maintenance. Since 2017, Rod Hoffman has served as the groundskeeper at the church and keeps everything looking great and up to date.
Pastor Darrick started New Beginnings Lakeside Church in a house in 1997. Over the course of the next 23 years, Darrick served as the lead pastor. In 2021 Pastor Darrick stepped out of his role as lead pastor to pursue God's calling in marketplace ministry. Darrick remains apart of the NBLC family and continues to teach from time to time.
New Beginnings Lakeside Church is affiliated with Calvary Chapel and utilizes the same leadership structure as found within that movement. The church is pastor-led with an emphasis on servant-leadership. An elder leadership board regularly meets to discuss church matters, pray for the body, and advise the staff. All pastors and elders are required to meet the qualifications found in 1 Timothy 3 and Titus 1 in order to serve in any capacity.